Drawing at Praia do Senhor da Pedra in Gaia
On a completely special day, I went to draw at Senhor da Pedra beach in Gaia, right on my wedding anniversary. Living here in Porto, we are close to many fantastic places, one of them is at Senhor da Pedra beach, a small and iconic chapel that was built there in the 1700's and is still very visited.
It sits on top of a rock right in the middle of this beach, where they say pagan rituals were performed in Portugal's remote past. There are several legends around this chapel from what I was able to research and will still make other drawings worthwhile with more time.
But back to the day, I had missed a meeting that the staff of USK Portugal do Norte had scheduled to go there to draw, but this time, I drew and enjoyed the day, as only here we have enjoyed.
I stayed in a tent, one of those rented, right in front of the Chapel of Senhor da Pedra, so it was shady, pleasant temperature and a cold drink in the bag.
I took out my sketchbook, the bag of pens and brushes, the watercolor case and that was it. Drawing in the beginning is always doing the marking with lighter drawing pens, then staining the paper with watercolor and then finishing again with more drawing pens.
Then it was off to walk on the beach and enjoy the sunset in Gaia.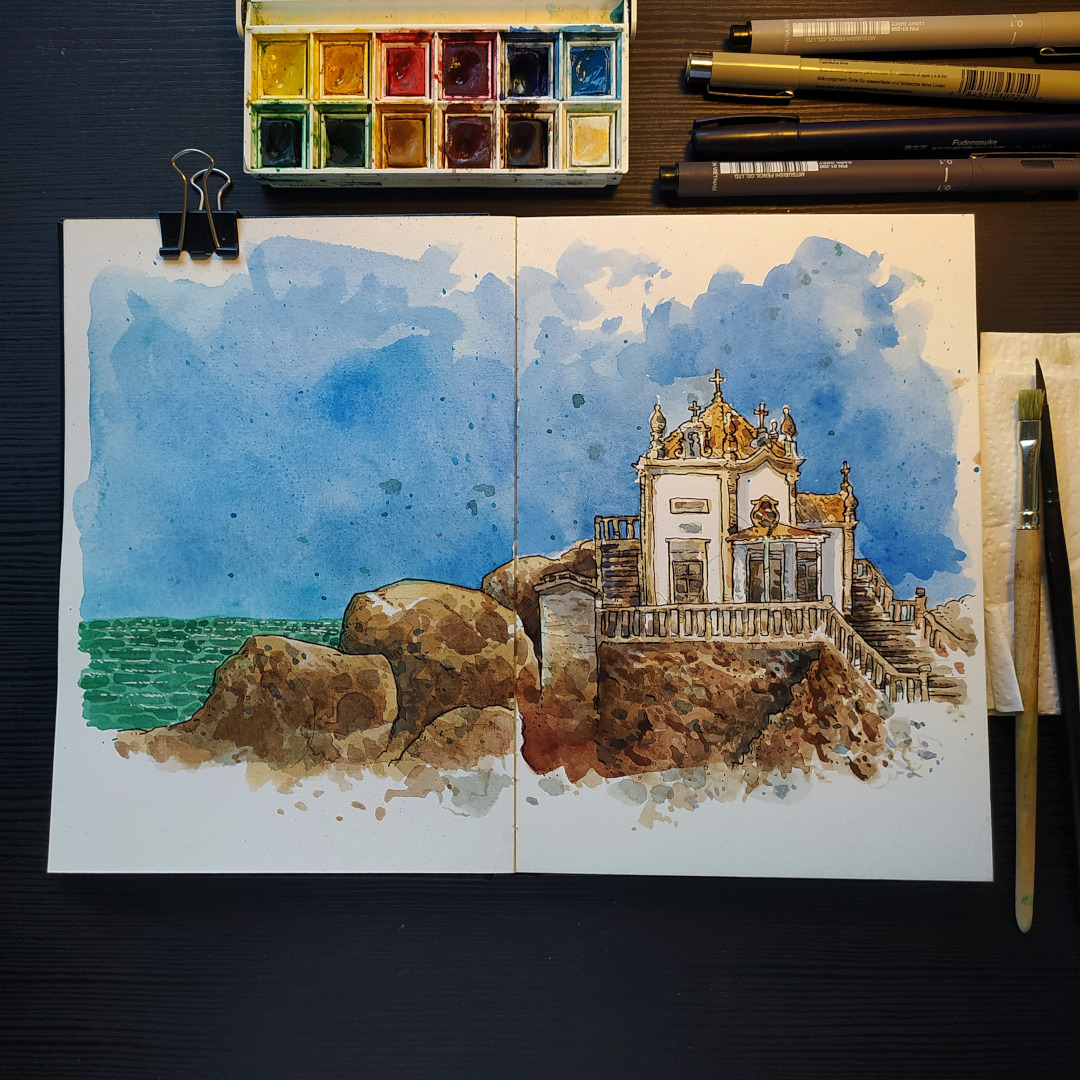 ---